Telecabina Hotel offers the following services:
Services
◊ Bar - Restaurant  "La Bodega" ◊ 
◊ TV room ◊ 
◊ WI-FI area in lounges ◊ 
◊ Ski lockers ◊ 
◊ Dressing room ◊ 
◊ Luggage storage and shower service for the day of departure
◊ Assembly hall for 177 people ◊ 
◊ Direct access from public parking Andalucia's square, level -2  ◊ 
◊ Ski passes sell point at reception desk  ◊
20% dto. on parking
20 % discount on Plaza de Andalucía parking. Every day of the winter season
Early booking
7% discount if you buy before November 30th.
* Limited places
20% discount on Plaza Andalucia parking  
Every day of the winter season.
Direct acces by the -2 level.
×
Restaurant menu
In the restaurant, on the terrace or at the bar
Special gluten-free menu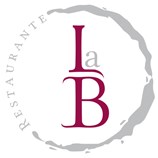 Situated in the heart of Sierra Nevada, this establishment offers three settings at an altitude of more than 2100 metres.
Outdoor terrace with unique views of Sierra Nevada
Bar service, from skier's breakfasts to wine and beer tasting accompanied by quality tapas
Buffet-style or à la carte restaurant with regional specialities
Extensive spirits and gin & tonic menu for unique après-ski moments
....
At midday
Enjoy our home-made, traditional dishes in the à la carte restaurant or opt for our daily menu with four different starters, four different main courses, a home-made dessert and a drink for €11.50
During high season we also serve an 'open buffet' at midday for €13. Open from 1 pm to 4 pm
In the afternoon
After a day of skiing, our bar and terrace offer a wide variety of:
Sandwiches
Hot and cold baguettes
Fried Food
Tapas
Paninis
Snacks
Churros with chocolate
Wide variety of teas,
Cakes and pastries
If you wish to enjoy a drink in the company of your family and/or friends, we offer a Premium Gin menu you are sure to love.
For dinner
Open buffet with a varied selection of dishes.
Dinner available from 8 pm to 10.30 pm.
Price: €19 in low season and €24 in high season (not including drinks).
Consult half board packages.
Located in the heart of Sierra Nevada's resort
Hotel is located in the heart of Sierra Nevada's resort village area, in the Plaza de Andalucia, near the Al-Andalus gondola and Parador Chairlift.
Google Maps location: : http://goo.gl/maps/46TIg 
Coordonates  for the city center of the ski resort:
Decimal: 37.095888,-3.400747
G.P.S.    N 37°05′45″   |   W 003°24′03″
Location on  Google Maps
See a bigger map
Hotel Telecabina
Plaza de Andalucía, Telecabina building - Sierra Nevada, 18196 GRANADA
Tlf. 958 482000 | htelecabina@cetursa.es
Google Maps: http://goo.gl/maps/46TIg
Decimal: 37.095888,-3.400747
G.P.S. N 37°05′45″ - W 003°24′03″

Estado de la carretera: DGT: Tlf 900 123 505
Información Movistar: 505, 404. Orange: 221. Vodafone: 141. WAP: http://wap.dgt.es